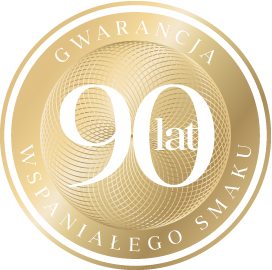 Okręgowa Spółdzielnia Mleczarska (OSM) in Sierpc boasts over 90 years of experience, excellent taste and the trust of its Polish customers. It all began in 1927, when the local farmers and landowners joined forces to establish the Sierpc dairy.
Meet the cheese masters from Sierpc
Initially, the cooperative specialized in the production of high-quality butter and thick cream. For decades it has been famous for various types of cheese, added to the range right before the outbreak of the war.
Meet the cheese masters from Sierpc
Over the years the cheese-makers at OSM Sierpc have been honing their skills and improving the taste of their products. Their passion for their trade has resulted in the creation of a unique recipe that has since been appreciated in millions of Polish homes.
Meet the cheese masters from Sierpc
The high quality of the products is confirmed by numerous titles awarded in the contest organized by the "Dobre, bo polskie" label, and the ISO certification encompassing all the dairy products.
Meet the cheese masters from Sierpc